Watch video of Regina Daniels being initiated into womanhood
The newest wife of billionaire, Ned Nwoko, actress Regina Daniel is being initiated into womanhood according to the Anioma Culture and tradition.
It is now official that the teen actress is official married to Ned Nwoko as the traditional rites were performed on Sunday in Delta State.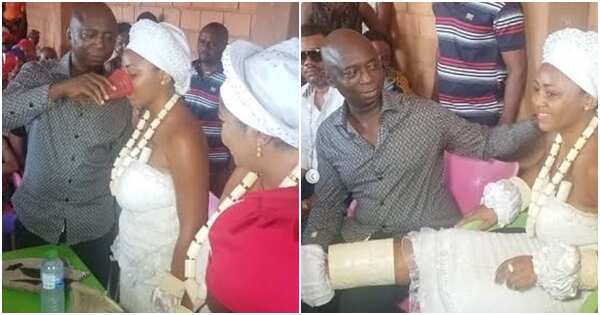 A video surfaced on the internet which Regina Daniels was seen in a white traditional outfit as other women. Ned Nwoko was also seen in the video trying to organise the ceremony.
After months of assumptions and unconfirmed reports, about the controversial marriage, TVCONTINENTAL can now confirm that the Nollywood star is married to the 59-year-old billionaire.
The induction signifies that the actress is now free to enjoy the privileges of a married woman as her union with Nwoko is now recognized.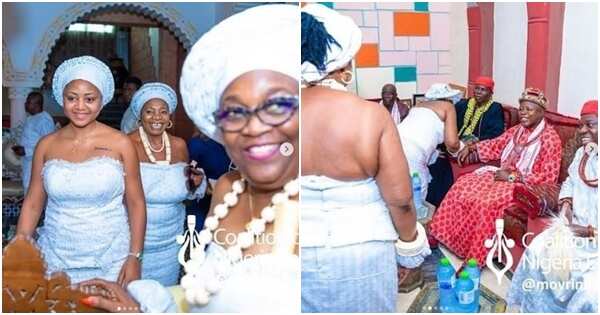 A video shared by popular actor, Chinedu Ikedieze came with the caption;
'Happening now: Regina Daniels @regina.daniels being initiated into womanhood according to Anioma culture and tradition.'
Regina Daniels has been traditionally inducted into the Otu-Udu Group as the customary ritual of Anioma community, confirming her marriage to billionaire politician Senator-Elect Ned Nwoko today May 26th in Anioma Community in Delta state, where her new husband hails from.
The ritual was conducted by elderly women from the community in presence of her mother. The Anioma induction tradition now gives the actress the right to enjoy all the privilege of a married woman.
The occasion of the induction ceremony is an age long tradition of initiation for newly married ladies into the women world of marriage.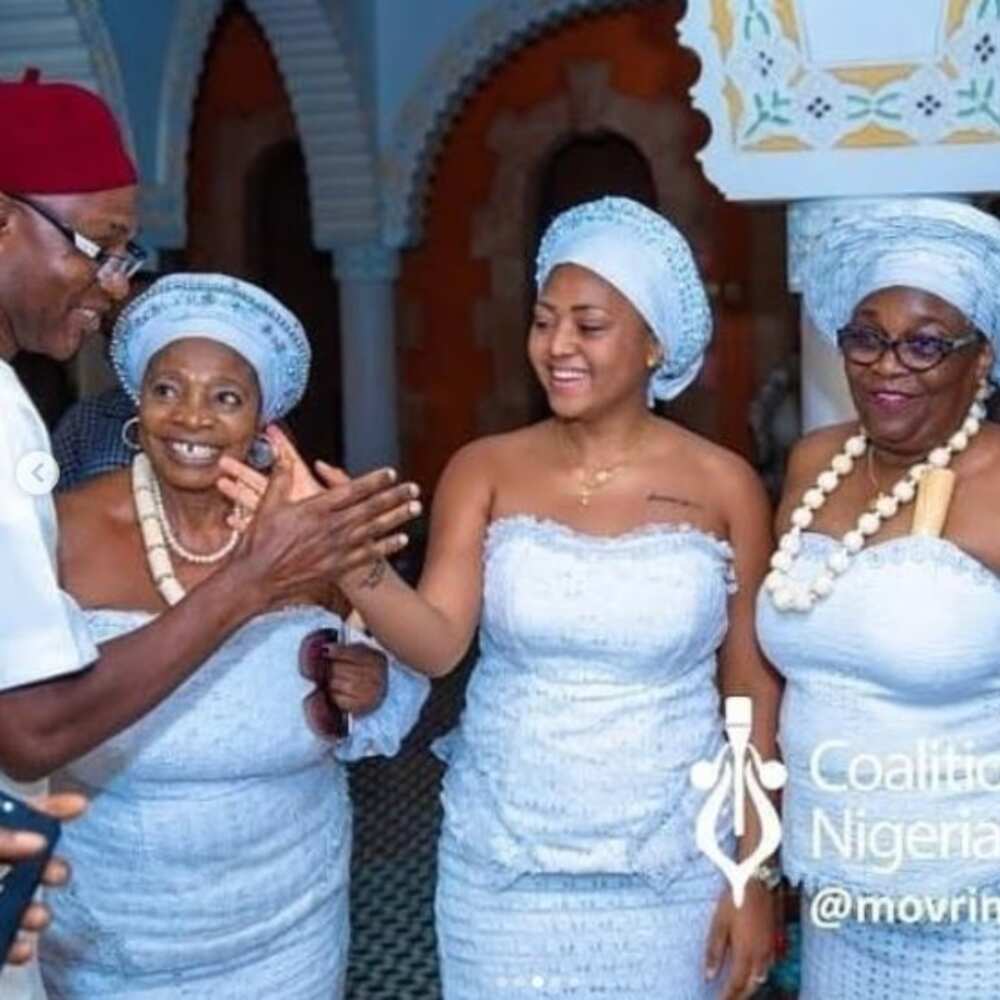 The elaborate event held in Delta state as her husband watched adoringly. This event was also held for Ned Nwoko's Morrocan wife when he married her.
Regina Daniels is the 5th wife taken by Ned Nwoko.
This comes after we reported that the Billionaire and his team landed in Asaba  in three amazing lavish private jets convoy. Ned Nwoko and his team arrived, Saturday evening. Some members of his team includes political aides, members of Coalition of Nigeria Entertainers, media team and Young Enterpreneurs.
Also spotted at the event Some of the actors present at the event include Charles Inojie, Chinedu Ikedieze, Ejike Asiegbu, just to mention a few.