Best way to breastfeed your baby as a 9-5 working mum
August, 2019 is #WorldBreastFeedingMonth and TVC's Wake Up Nigeria would stop at nothing in bringing you everything you need to know about maximizing the bond between mother and child, especially through breastfeeding.
As a career/working mum, especially one who does the regular 9-5, it's quite difficult to consistently breast feed your baby. But here's a solution! Titilayo Medunoye, CEO Milky Express, explained that the most important thing is to have a good child care service provider. Could be either a nanny or creche that you are comfortable with and that you trust. Once that is sorted, one part of the challenge has been solved.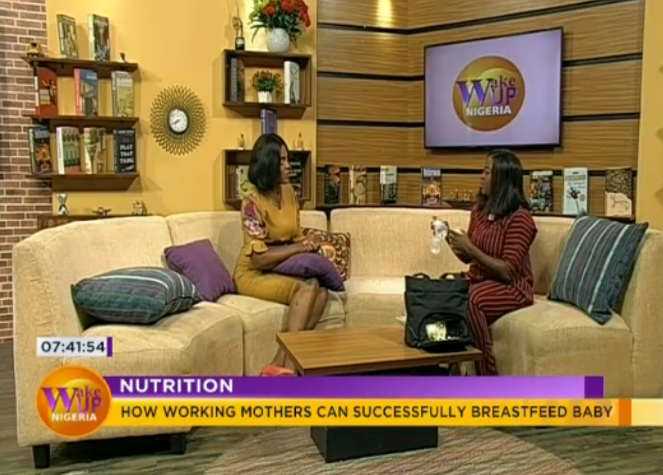 Also worthy of note is the fact that Breast milk can be stored in a deep freezer for up to 6 months or on the counter top for about 4 hours. To warm the milk, don't microwave it nor use a stove to warm it, rather place it in a bowl of hot water. Also make sure that your child care givers know how to wash the feeding bottles perfectly. It's not recommended to buy breast milk. However, milk banks provide breast milk for kids who probably don't have their mothers around. 
To express breast milk, ensure that the nipple goes directly into the hold. Also, don't apply too much suction than the breast can handle, to avoid bruises. Pumping should not hurt, pick the suction power that is most comfortable for your breast. Full video below: