Is Lagos truly the most dangerous city in the world?
Your View Ladies led by Morayo analysed the lingering topic which stated that 'Lagos has been ranked the world's most dangerous city to live in by the Economist Intelligence Unit in its newly released report.
'This is the first time Lagos is featured on the list, also ranking 56th on digital security and 58th on infrastructural security ranking.' 
On seeing the report, Mariam Longe readily posited: I agree, because what came to mind is health with fumes from generators and cars, having houses very close to each other, waters being sand filled especially on the island etc.
Obiajulu mentioned that the ranking might be due to the increasing insecurities posing a threat to businesses, residents and visitors in the country. However, she feels the UK should leave us alone because we know our problems. She ended by questioning the criteria with which the ranking done.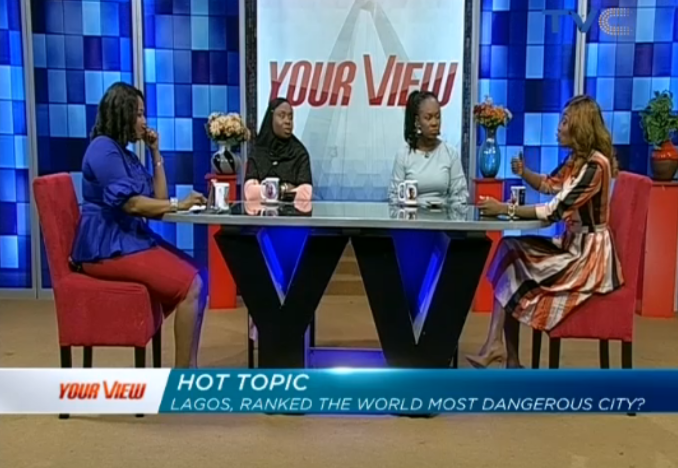 Nyma voiced out by asking how old Lagos state even is. "The same Lagos that is now different from the old Lagos." Secondly, the EIU are not within the nation and cannot judge in diaspora. See video below: