Social media is not our problem, it only reveals the depth of our poor socialization process | Your View
Teens life coach, Mr kingsley Obom Egbule shared his thoughts on the impact of social media on our youths today with the hosts of  Your View.  He stated that Social media platforms have existed for less than 15 years, therefore he doesn't think it is responsible for the lapses youths are facing, 'there is  just wrong socialization!'
HE pointed out that social media only reveals what has been in existence before now. Before social media, we had televisions. Social media is just technology enhancing social interaction.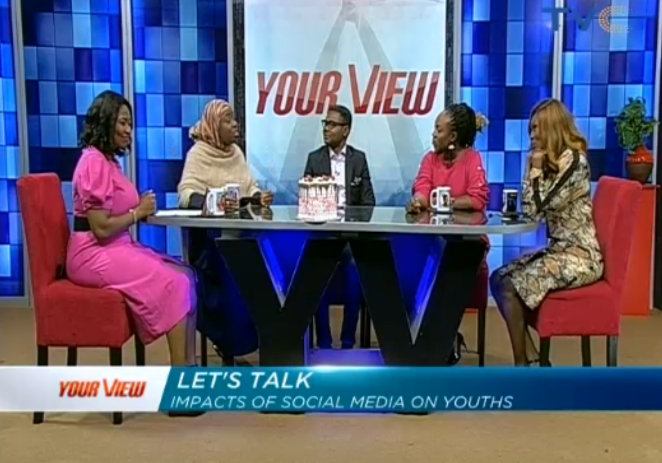 He also pointed out how most Nigerians have been taught English language without being taught  how to write. So who's teaching our kids how to write? Social media in a way taught these kids how to write, but most kids will write in abbreviation and that becomes their problem.
We have been poorly socialized, the things we call values were never values because they were not tested. You won't know that you have values until your values are tested.
So Nyma asked: because these values aren't tested, so they are not values?
The experienced teens life coach then gave an example, where he posed the question: 'when our parents say don't have sex before marriage' is that value? "Yes!"
"Now you were told that in your family house growing up. Then you go to the university where you have no more 'protection', you meet an admirer, discuss it with your roommate, and she excused you to have an opportunity with your male admirer. Eventually, you slept with him, here and then."
Now, does she have value? We have been instructed by our parents, we have been living with today instructions, not value. The advent of social media simply unveils that we never had these 'super' values.
To nail values into a child, goes beyond verbal expressions. A child needs to have that demonstrative understanding by the parents. Everything on social media is a reflection of what has been.- Mr Kingsley Obom Egbule
SEE VIDEO BELOW: