How to detect signs of cancer in children
Pediatric Consultant, Dr. Seye Akinsete enlightened us about 'CHILDHOOD CANCER' on the show with the ladies of YOUR VIEW this morning.
Dr. Seye pointed out that Childhood cancer has always been there but social media and sensitization are helping to increase awareness. According to him, 200,000 new diagnosis are made annually all over the world. He also stated that 'Solid tumors, cancer of the blood, muscle cancer, brain tumor, cancer of the eyes, are the various forms of cancers found in the organ of children.'
"The pattern of cancer in a child doesn't follow the same traits as that of adults; where adults are asked to avoid things like red meat, alcohol and smoking, it doesn't work like that for kids because the cancer in kids are majorly hereditary and genetic."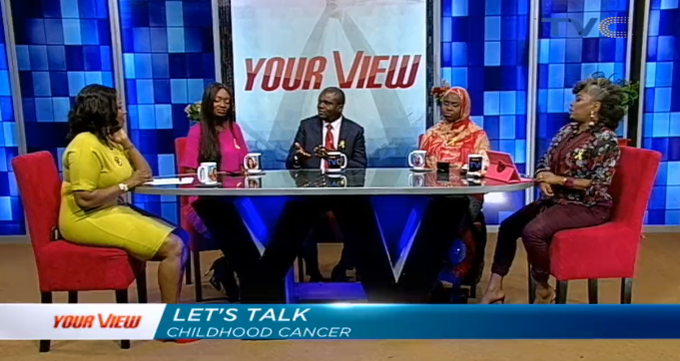 Dr. Seye advised that if you notice lump anywhere on your child's head, cat eyes, irresistible headaches, re-occurrence of fever, you should do well to take that child to go see the doctor.
'Blood transfusion, constant headache in a child who was previously well, bumping into objects, are signs to look out for in detecting cancer in children'- Dr. SEYE
WATCH VIDEO BELOW: