'Xenophobic attacks have stopped but will Xenophobia ever stop?' – Public Relations Consultant, Mr. Jaiye
South Africans are begging Nigerians to come back, as their economy has not remained the same since they left, according to reports! President, Public Relation Consultants Association of Nigeria, Mr. Jaiye joined the ladies of #YourViewTVC to give us some insights to the effects of Xenophobia. He started by asking will xenophobia stop?
'Xenophobic attack may stop. But the big issue is, will xenophobia stop? people misunderstand Nigerians because of our intimidating nature, never say die spirit and resilient approach to life'. – Mr. Jaiye 
Mr. Jaiye pointed out that Nigerians DNA is very terrifying and intimidating which is why these guys come after us.
Nyma asked 'why is this terrifying DNA not working here in Nigeria?'
Mr. Jaiye replied Nyma saying that Nigerians are the problem to themselves. Nigerians should stop de-Marketing Nigerians.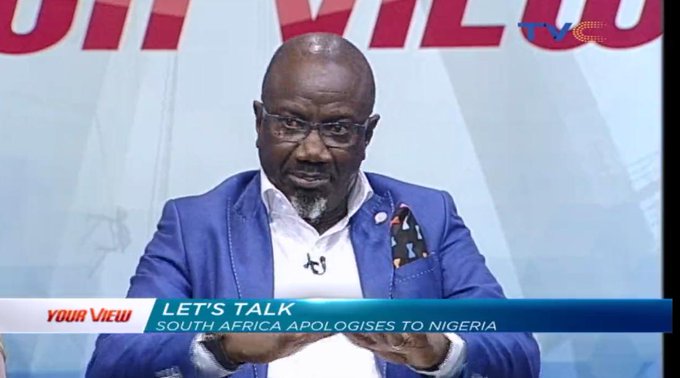 Mr. Jaiye also stated that we should take a lesson from the South African government reacting to the stigmatization of HIV/AIDS around them in early 2000. The government created  agencies know as brand South Africa, whose responsibility was to create a compelling brand to market South Africa in diaspora, where they separated South Africa tourism. Nigerian should create such kind of institute to market Nigeria as a brand. The company that did that same branding for South Africa was a company founded by a Nigerian.
WATCH VIDEO BELOW: