How 'EX' is your 'EX'? Solutions to getting over your 'EX'
In a more recent interview with #WakeupNigeriaOnTVC , Marriage Counselor, Oyindamola Soderu offers soothing and realistic solutions to getting over your 'EX'.
According to Oyindamola Soderu, it's totally unhealthy to stalk anybody, especially an ex. It affects your ability to move on, you stay hurt and disable yourself from meeting/staying with new people.
She pointed out the following:
– For the first 30 days, dissociate yourself
– Don't spy on them, start up something new
– If after 30 days, you can't get over your ex, extend it and make it a clean break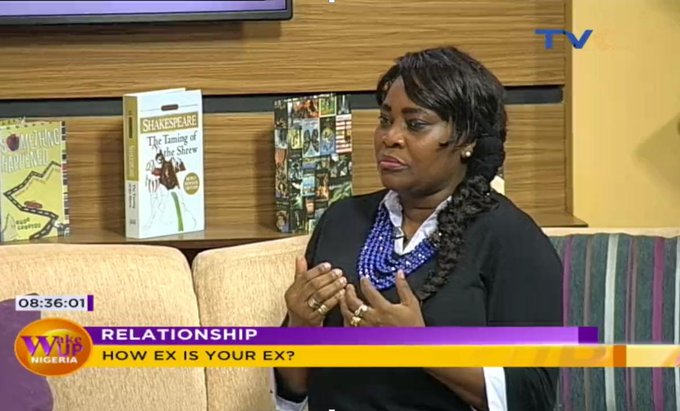 "Unfriend them on your social media platforms, so you can form a new habit. If after 30 days, you still can't get over them, add a few more weeks. When your head is finally clear, re-evaluate to see if you really want to continue." ~ Oyindamola Soderu

SEE VIDEO BELOW: