There is a difference between being prudent & being stingy. | Wake Up Nigeria
Finance is a leading cause of most divorce in marriages.  On the show today, Marriage counselor, Oyindamola Soderu emphasize that there is a big difference between being prudent and being stingy and that some people have financial infidelity.
We should really understand that some people have financial infidelity. Some people may not be stingy, they might be in debt and unable to disclose to whom they are in relationship with.
While some have been stung in the past that they lost trust, deciding not to relate with their spouse financially. On the other hand, many aren't open by having a private account or debt that they are not able to discuss with their spouse. It all comes down to communication at the end of the day.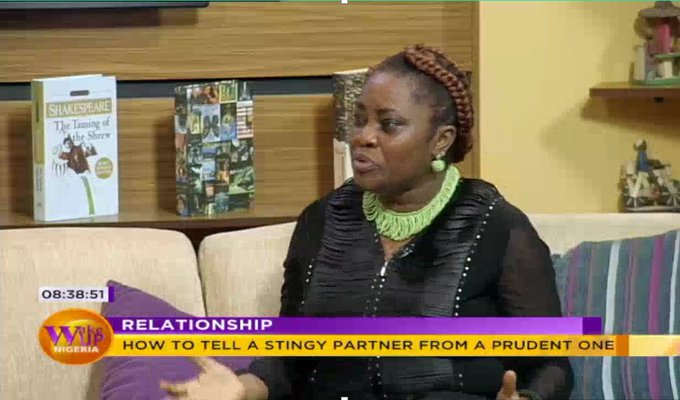 'You have to know where a person is coming from as well as their financial history, in order to decipher if they are being prudent or stingy. Some men cut the expenses of the home and go out to live large. Now, that is not being prudent.' – Oyindamola Soderu
SEE VIDEO BELOW: