In 2003, 2007, & 2011, President Buhari lost election to the PDP and he led protests for a revolution. ~ Femi Falana
Femi Falani, SAN, joined the ladies of #YourViewTVC to discuss what transpired between DSS & Sowore.  Femi Falana said he  saw a bunch of hired elements apparently sponsored by the Government to protest the release of Sowore and Bakare. As soon as our case was adjourned, we were about leaving the court before he was assaulted.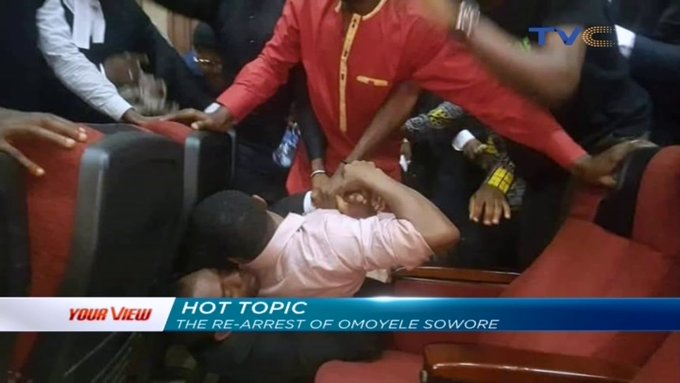 YOU DO NOT ARREST ANYBODY IN THE PREMISES OF THE COURT. Speaking about DSS denying invading High court, he said, I'm sure you know that they (The government) tell a lot of lies. ~ Femi Falana 
He labelled the government as liars , stating clearly that it is not proper to arrest anybody in the premises of the court.
Femi also pointed that he law that put the State Security Service together states that; You're suppose to act for the Nigerian people, not those in power.
In 2003, 2007, 2011, President Buhari lost election to the PDP and he led protests for a revolution. ~ Femi Falana
WATCH VIDEO: