Knowing the kind of people you keep around you helps you to overcoming fear – AbiolaChamp | WakeUpNigeriaOnTVC
AbiolaChamp joined the host of #WakeupNigeriaonTVC on #Mondaymotivation to discuss Courage to overcoming fear. Fear is a reality. To overcome your fear, you need to check the contents your mind consumes as well as the kind of people around you. – AbiolaChamp
AbiolaChamp pointed that Courage is not the absence of fear but the willingness to persist despite the feeling of fear. Do the work, learn, study, keep at it, stay focused, keep the right people around you and overcome your fear.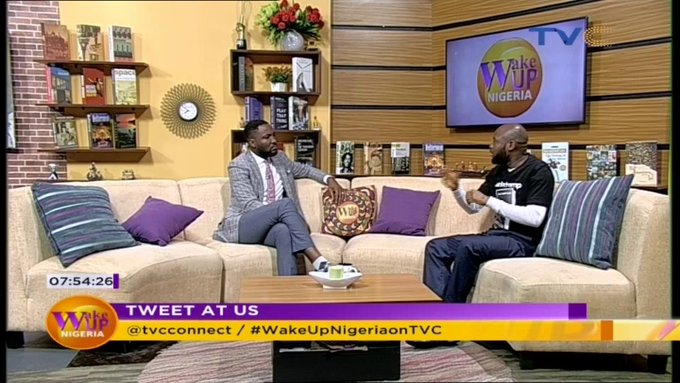 The moment we let fear set in, it consumes us and stops us from achieving what we can achieve. – AbiolaChamp
He also said we should say NO to those voices inside of us trying to talk us down to doing what we know how to do best. How do we avoid the 'pitfall' is by doing the work, learn and learn more, as we progress in knowledge we should endeavor to put them into use.
WATCH VIDEO: